Spooky Fun This October in Cleveland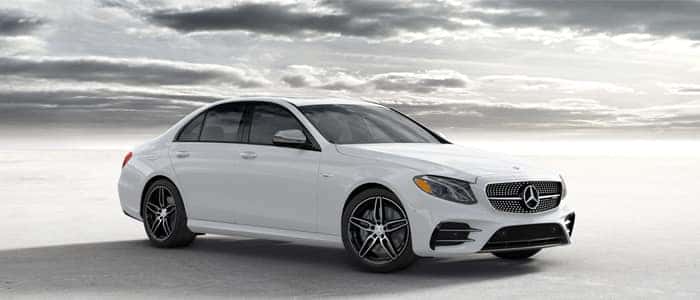 Ghosts and goblins, take note: Halloween is fast approaching, and if you (or your kids) get a kick out of the spookiest month of the year, you'll love Mercedes-Benz of Bedford's guide to spooky fun this October in Cleveland. Whether you're looking for something to do with your kids or grandkids or seeking that Halloween thrill, you're sure to find something to do this month that you love!
Captain NEO'S Hauntaquarium
If you or your kids love the underwater magic of aquariums, then you won't want to miss the Hauntaquarium! The Greater Cleveland Aquarium is throwing an incredible Halloween party this year, complete with magic, science experiments, games, and more. The party lasts from 6 p.m.-9 p.m. on October 26th and 27th. Bring your kids by to learn to make green slime or check out the charming costumes on the scuba divers in the shark tank.
This lovely Halloween-themed science adventure is perfect for anyone who wants to spend an evening learning a little something about nature, and if that sounds like you or your family, you can learn more here.
Trapped! Escape Room
This Halloween, think outside the box! Spend an hour with your friends or family inside one of Cleveland's legendary escape rooms over at Trapped!. Choose from one of fifteen escape rooms, ranging in style from the vampire-themed Before Nightfall to the charming Pirate Tavern. Once you're inside, the door locks–and only with puzzle-solving skills and cooperation will you get out before the hour is up. This activity is a great way to bond with friends and coworkers, and it's a nice way to get in the Halloween spirit. If you would like to book an escape room or just learn more, you can go here.
The Great Pumpkin Fest and Halloweekends at Cedar Point
Cedar Point is the place to go for nonstop theme park thrills, and Halloween is no exception. Through October 28th, you and your family can head over to Cedar Point for the Great Pumpkin Fest and Halloweekends. During the daytime, families will love The Great Pumpkin Fest, which boasts arts and crafts, the Great Pumpkin Parade, and even indoor mazes!
At night, the monsters come out to play with Halloweekends. Live entertainment brings the scares at this grown-up, spooktacular event, with haunted attractions like Blood on the Bayou, Cutthroat Cove, and Harvest Fear. Whichever you choose, you're sure to have a blast!
Tickets are here.
Happy Halloween from the team here at Mercedes-Benz of Bedford. Stay safe, and eat lots of candy!