Mercedes-Benz' Vintage Year: Why 2018 is Shaping Up Nicely for the Luxury Brand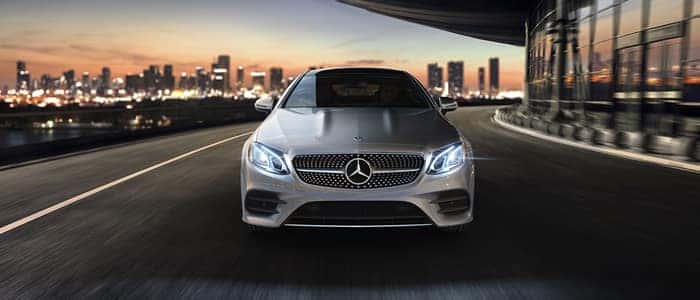 Life is not always easy for an auto manufacturer with the prestige and poise of Mercedes-Benz. Each new model year brings with it a fresh set of challenges and freshly intensified scrutiny. To put it simply, Mercedes-Benz is under pressure to perform, time and time again.
Fortunately, it appears that the marque's development teams work well under pressure, thriving and going above and beyond even the highest of high expectations. The result is, potentially, a vintage model year for Mercedes-Benz in 2018, with class-topping releases across the board.
To make it that little bit easier for fans of the historic manufacturer to select the vehicle they want this year, the team at Mercedes-Benz of Bedford have put together a guide.
The 2018 Mercedes-Benz E-Class
The 2018 E-Class is yet another exercise in luxury from Mercedes-Benz, with plenty of room in the interior and particular attention paid to the comfort and prestige of the rear seating area. Of course, this being a Mercedes-Benz E-Class, it comes equipped with the sort of incredible exterior styling that followers have come to expect.
But this is also a robust vehicle. The 2018 model adds 4.4 inches to its wheelbase, as well as 2.9 inches in width and 1.5 inches in height. Despite this growth, the E-Class' handling has still managed to win plaudits.
The 2018 Mercedes-Benz GLC
The GLC is Mercedes-Benz's SUV compact crossover, and the 2018 model makes a fine addition to this growing family of vehicles. For the last few years, Mercedes-Benz has been working to improve their cars' fuel economy, and this is achieved with aplomb on the latest GLV, with a plug-in electric hybrid version pushing the vehicle's green credentials even further.
Even with this fuel-saving technology, the new GLC can achieve as much as 503 horsepower in AMG® form, which is impressive indeed.
The 2018 Mercedes-Benz S-Class
Up at the higher end of the Mercedes-Benz is the iconic S-Class. This luxury tourer features the iconic good looks and handsome exterior features for which Mercedes-Benz has become famous, as well as grand and elegant interior to match.
An improved cruise control feature in the latest model version makes the new S-Class a smart and enjoyable vehicle to drive, putting it ahead of many of its competitors in this regard.
For a test drive in any of these vehicles – or in any of the other autos in the extensive Mercedes-Benz range, get in touch with the Mercedes-Benz of Bedford team today.