Your Bedford Sprinter/Metris Destination
Mercedes-Benz Commercial Vans: Authorized Sales and Service in Bedford, OH
There's No Van Like a Mercedes-Benz
Are you seeking a new commercial van that can take your Beachwood-area business or non-profit to the next level? When you choose a new Mercedes-Benz Sprinter or a new Mercedes-Benz Metris for sale at Mercedes-Benz of Bedford, you'll be well-equipped for any challenge.
Naturally, all Mercedes-Benz vans offer a level of quality that rivals just can't match. Inside and out, you can expect the attention to detail that makes this brand utterly unique.
If you're looking for segment-leading capability and customizability, in a package that looks just as good as it feels to drive, a new Mercedes-Benz Sprinter or Metris has exactly what you need.
Whether you're a driver yourself or you're outfitting a fleet, choosing a Mercedes-Benz van is proof that you'll never sacrifice on quality or cut corners.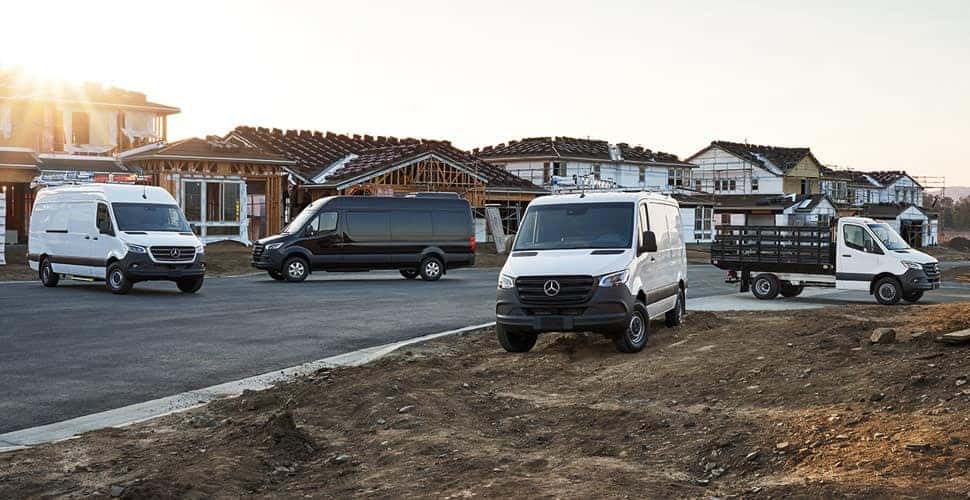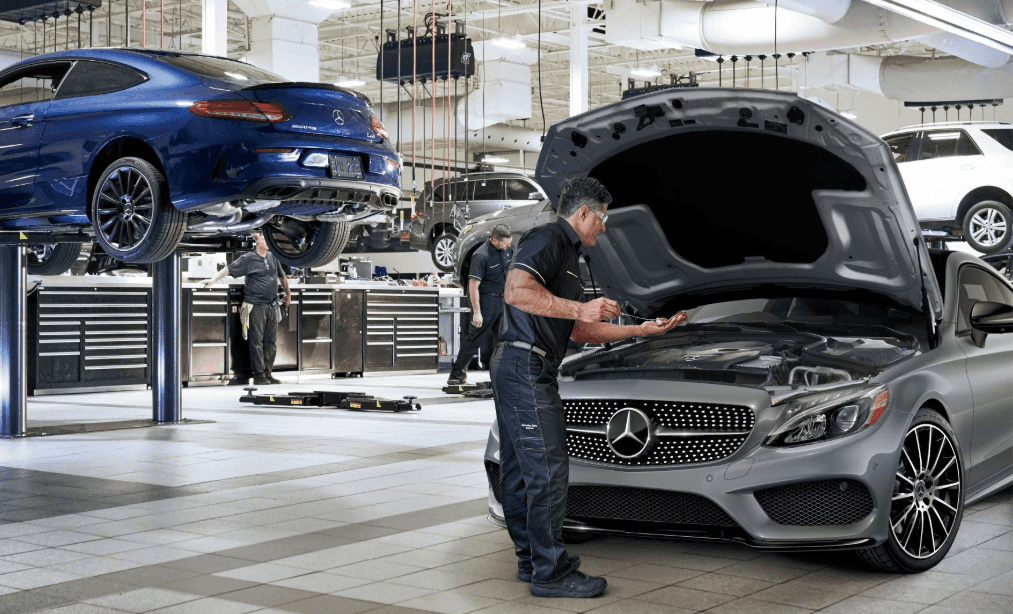 We'll Have Your Back from Day One
Servicing your Mercedes-Benz commercial van fleet? With VANCARE EXPRESS at our Bedford service center, you'll enjoy a superior level of support, on a timetable and a budget that you're certain to appreciate. Schedule service today, and take advantage of exciting Mercedes-Benz van service specials on everything you could need.
Our state-of-the-art facilities and diagnostic tools allow us to catch problems and issues before they start to slow you down, and our expertly-trained technicians know everything there is to know about these peerless precision machines. What's more, you can trust us to carry out all repairs with genuine Mercedes-Benz parts that you can trust. We've even made it easy to order manufacturer-approved van parts online.
Get More with Our Mercedes-Benz Commercial Vans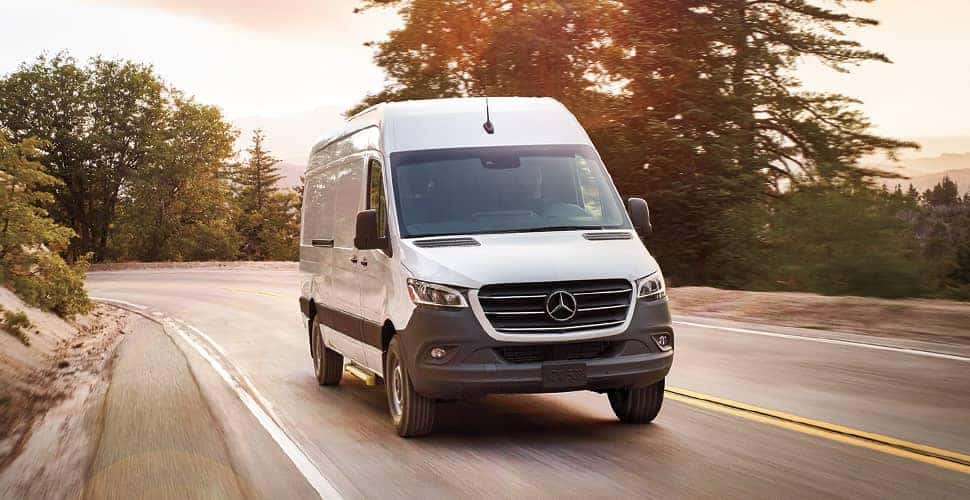 All Mercedes-Benz commercial vans excel in exciting, and occasionally surprising ways, and when you have the Mercedes-Benz of Bedford team in your corner, it's easy to get more out of every workday. After all, Mercedes-Benz has more than a century of experience to offer your fleet, and Mercedes-Benz of Bedford has a keen understanding of the Mayfield area's needs.
Visiting us for Mercedes-Benz Van service? With the following advantages, we offer a level of service that you won't find at any rival service center:
Rapid VANCARE EXPRESS service
An on-site Mercedes-Benz parts department
Available loaner vehicles and shuttle service
Comfortable seating areas and workspaces
Complimentary inspections and consultations
Metris or Sprinter: Which Mercedes-Benz Van is Right for You?
The current Sprinter and Metris lineups already give you a wide range of options to choose from, and of course, the driver who opts to upfit or customize their chosen model will encounter a near-limitless array of possibilities. Call us at (440) 359-6821, and we'll do everything in our power to help you explore dimensions, configurations, accessories, and more.
In the meantime, take a closer look at the reasons why a Metris or a Sprinter might be the right choice for your needs: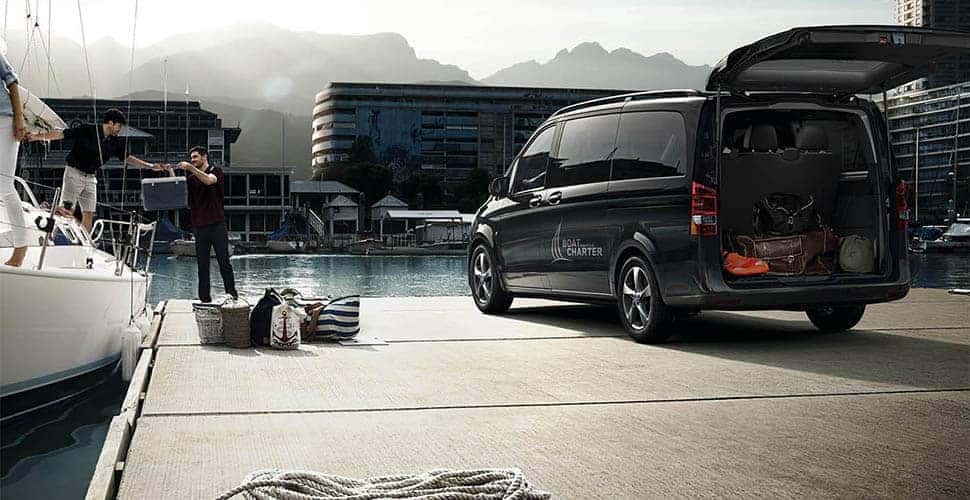 Size and Dimensions
The Mercedes-Benz Sprinter dimensions make it a perfect fit for your growing business or non-profit. However, if you often navigate the tight streets of Cleveland or Lakewood, you might prefer the smaller, more versatile Metris.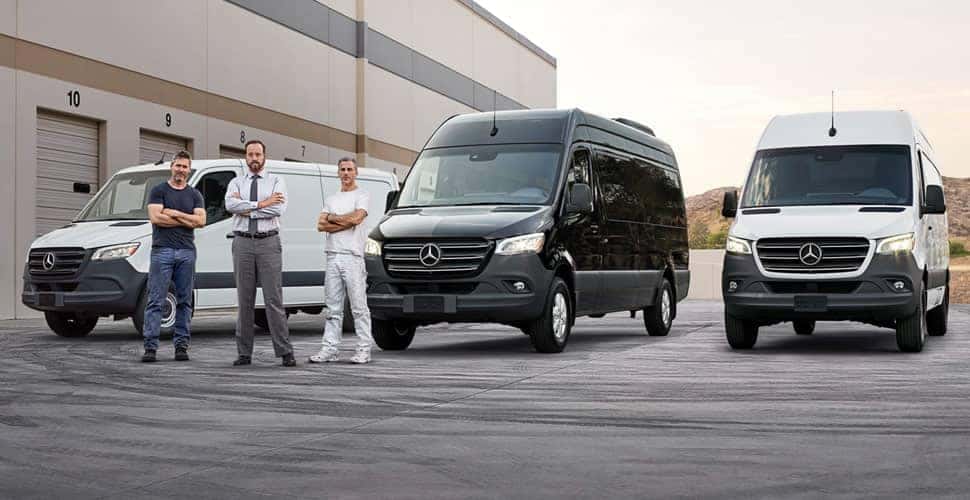 Body and Cab Styles
The new Mercedes-Benz Sprinter can be had in Cargo Van, Crew Van, Passenger Van, and Cab Chassis configurations. The Metris is available in either Cargo Van or Passenger Van configurations, but both models offer high-roof options too.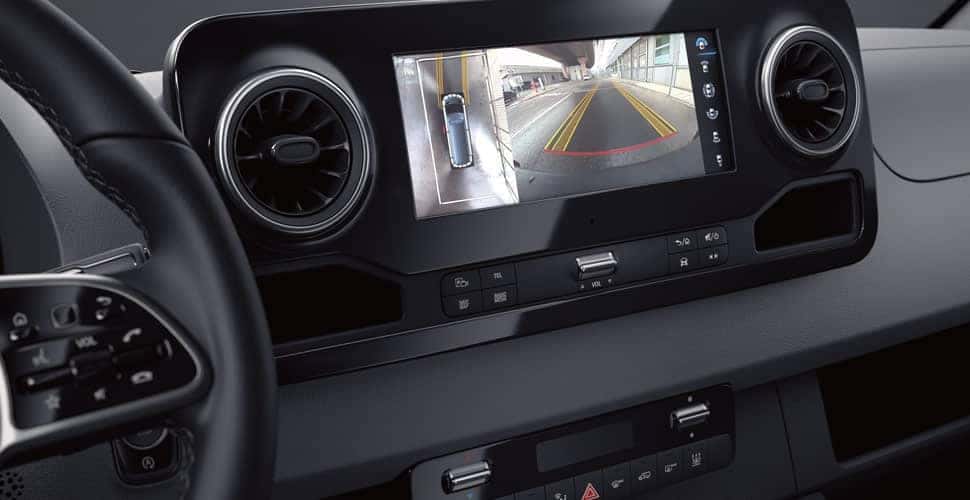 Security for Every Day
Mercedes-Benz vans aren't just reliable. They're also fully-equipped with a wide range of safety and driver-assist features, including the Load-Adaptive Electronic Stability Program (ESP®) and ATTENTION ASSIST®. Upgrade with the Sprinter for features like Active Brake Assist, a 360° surround-view camera, and blind-spot monitoring.
An Unmatched Commitment to Quality
Whether you're preparing to acquire a new Mercedes-Benz Metris for sale, or you're servicing a Sprinter Van that you've relied on for years and years, you can count on Mercedes-Benz of Bedford to handle your Mercedes-Benz commercial van dealings with care. After all, we're a proud part of the Penske Automotive Group, and customer satisfaction is always our first priority.
Mercedes-Benz of Bedford, 18122 Rockside Rd, Bedford, OH 44146, USA