Fall in Love This February
Throughout February we will be celebrating 2018 with the Fall In Love With Luxury event! You can read below a little about what the 2018 lineup has in store for you and be sure to come and see us at Mercedes-Benz of Bedford! Schedule a test drive with any of our new and beautiful 2018 models in stock and you will see how easy it is to fall in love with luxury.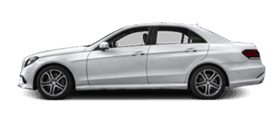 2018 Mercedes-Benz E-Class
One of our most popular models in the Mercedes-Benz 2018 lineup is the E-Class. With many different trims, including the exceptional AMG® model, the 2018 E-Class is nothing short of excellence. The E-Class is available in several body styles powered by an assortment of turbocharged engines; Coupe, Cabriolet, Sedan, and Wagon.
So you can easily find the model that best fits your style and be rest assured that with each model you will experience the most advanced safety features and extraordinary performance. Superior handling, a luxurious interior, and one-of-a-kind looks make all of the vehicles within the E-Class hard to miss. Come check out all the E-Class trims today at Mercedes-Benz of Bedford.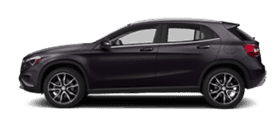 2018 Mercedes-Benz GLA
With the updated 2018 Mercedes-Benz GLA, this four-door compact SUV is equipped with a 2.0-liter turbocharged four-cylinder engine and seven-speed dual-clutch transmission. With great power and handling, as well as tremendous steering, you will see why the GLA is such a fun car to drive.
It gives you the perfect amount of cabin space at one of the brand's most affordable prices on the market. The GLA looks and feels luxurious and if you're a buyer wanting to get behind the wheel of something exceptional, look no further than a GLA.
We have plenty of other beautiful models in stock at Mercedes-Benz of Bedford, so come down today and test-drive one of our 2018 models all month long during the Fall In Love With Luxury event.