A Quick Look at the 2019 Mercedes-Benz GLS, C-Class, & GLA
Mercedes-Benz has given their classic models a face lift for 2019. This year, drivers can expect enhanced performance, sleeker, agile exteriors, and improved technology. Here's a first glance at some of the new models Mercedes-Benz released for this year.
2019 Mercedes-Benz GLS
The top SUV offering from Mercedes-Benz this year, the 7-passenger 2019 GLS offers Mercedes-Benz an incredible new grille and a more aggressive drive. With its improved exterior, it's hard to miss the 2019 GLS on the road.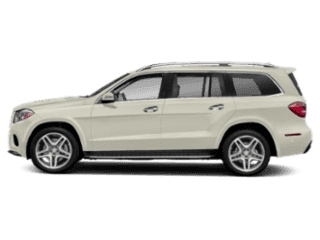 Inside, there's a whole new cabin design. Think luxurious leather seats, clean lines, soft-touch fabrics, and a revamped dash. Depending on the model, there's even a 24/7 concierge service available through the enhanced infotainment center.
But what about the power? Mercedes-Benz has it covered. Expect highly responsive V6 and V8 biturbo engines and a hybrid option for greener driving.
Contact Mercedes-Benz of Bedford today to learn more about the 2019 Mercedes-Benz GLS price, trims, and features. Or, continue your research by taking an in-depth look at the Mercedes-Benz GLS dimensions.
2019 Mercedes-Benz C-Class
For the driver who prefers sedans to SUV's, the 2019 C-Class is the perfect option. The new model retains its signature stylish cabin with a hand-finished wood trim and infotainment screen. The steering wheel touchpads, linked to everything from cruise control to shift paddles, bring a whole new meaning to user-friendly driving.

While the new C-Class also boasts tweaks to the exterior design, the real improvements are under its skin. Drivers can now expect a 9G-TRONIC 9-speed automatic transmission and a 2.0-liter inline-4 turbo engine with more horsepower than ever before.
Interested in finding out more about how the C-Class compares to the BMW 3 Series? Contact Mercedes-Benz of Bedford today.
2019 Mercedes-Benz GLA
For drivers craving power and performance, the 2019 GLA does not disappoint. Expect an incredibly responsive automatic transmission and a 208 turbo-fueled horsepower four-cylinder engine.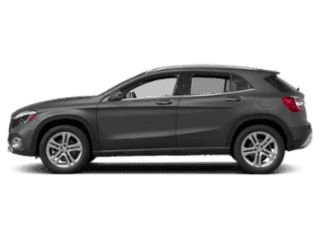 Where the 2019 GLA really shines is its cabin. The enhanced dash comes complete with a simpler layout, larger screens, and redesigned touchpads. The cabin's had a makeover with plusher materials and luxurious fabrics, and it's more spacious than ever before. Designed with the discerning buyer in mind, the 2019 GLA makes Mercedes-Benz cutting-edge technology affordable.
For more information on the 2019 Mercedes-Benz range, and how the C-Class compares to the BMW 3 Series,  contact Mercedes-Benz of Bedford today.