A First Look at the 2019 A-Class Sedan
Mercedes-Benz has finally decided to introduce its compact A-Class sedan to the North American market and our team couldn't be more excited. First impressions show that it is worth waiting for. Even though it will be the smallest Mercedes-Benz introduced by the luxury brand to the US market, it is equally as impressive as its larger siblings.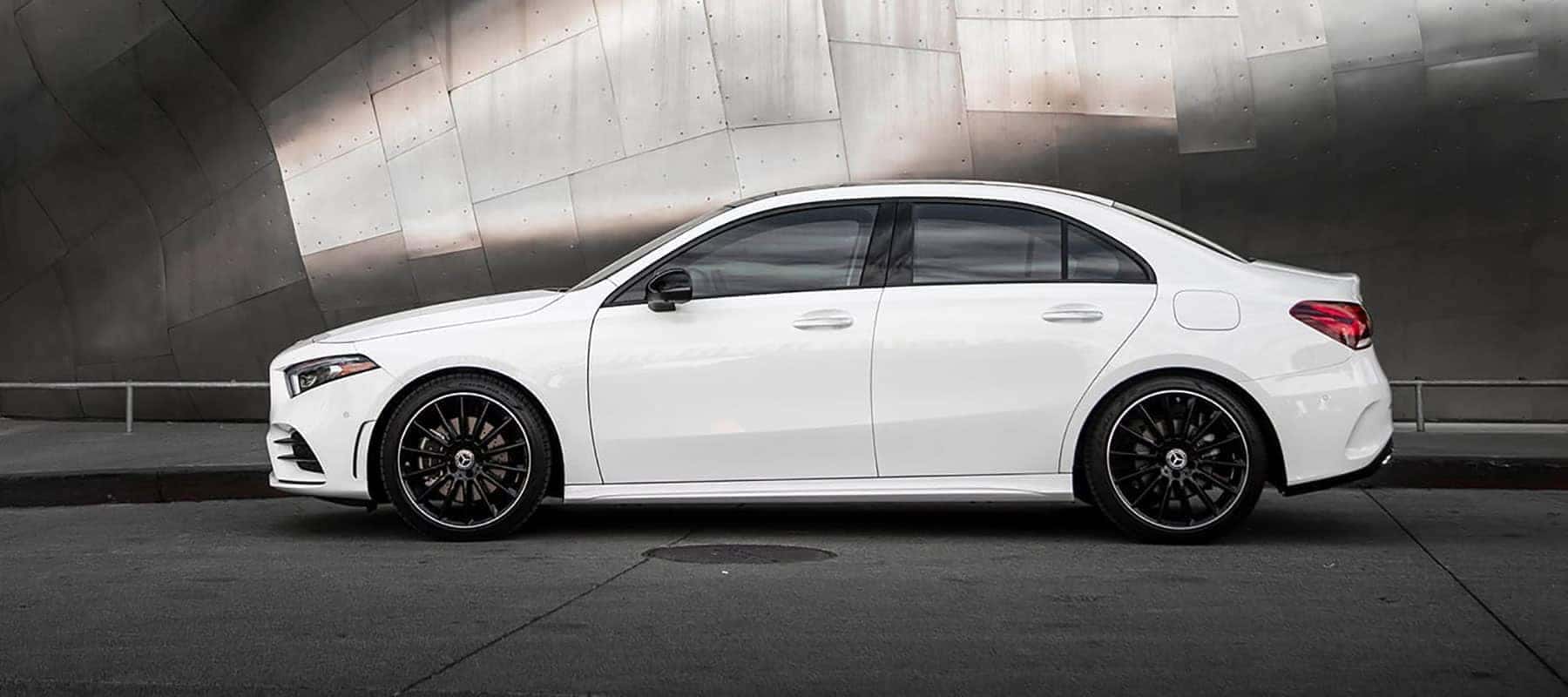 Exterior
On the outside, the vehicle has many familiar design elements, with headlights that are similar to the CLS, and a radiator profile that's reminiscent of the C-Class.
Power
Beneath the hood is a trusty two-liter turbocharged, four-cylinder engine with a twin-clutch automatic transmission, giving the driver seven speeds to choose from.
Variants
Dealers can expect to receive an all-wheel drive A 220 4MATIC® and a front-wheel drive model when the vehicle first goes on sale, with higher-performance AMG® variants expected to follow in the space of about a year.
Inside
Inside, discerning buyers will love the sound of the new MBUX multimedia system, with 7-inch or upgraded 10.25-inch screens. This system will also provide the driver with dynamic route information and additional communication tools, driven by sensors, while the center display features a touchscreen for easier control.
Safety
As expected, safety is front and center with an active system that helps to adjust the speed of the car according to the nature of the road ahead, mechanisms to detect pedestrians, forward collision warning systems, and automated emergency braking technology. The car will also provide warnings should the driver veer off lane or omit to detect an object in their blind spot.
Advanced Features
There are many advanced features included as standard, including 17-inch alloy wheels, full LED headlights, drive mode selections, keyless start, and automatic Android integration. It's also possible to upgrade to a Burmester surround-sound system, integrated navigation, ambient lighting and a special body control program using adaptive dampers.
Curious for More?
Remember to visit Mercedes-Benz of Bedford to get more information about the Mercedes-Benz A-Class Sedan for yourself. Or, continue your research on Mercedes-Benz cars by checking out the 2020 Mercedes-Benz C-Class performance.